Truly Sharpen-Free Prophylaxis and Perio
NEVER SHARPEN AGAIN. EVER.
The dark tips of SharpDiamond instruments look different because they are different. A diamond-like micromembrane enhances the already superior wear-resistance of a unique alloy base to produce completely 100% sharpen-free scalers and curettes. In the final phase of precision-honing, LM's ultra-modern PVD coating process follows the exact geometric planes of the instrument to ensure flawlessly sharp tips and the longest-wearing edges unmatched by anything else in the field.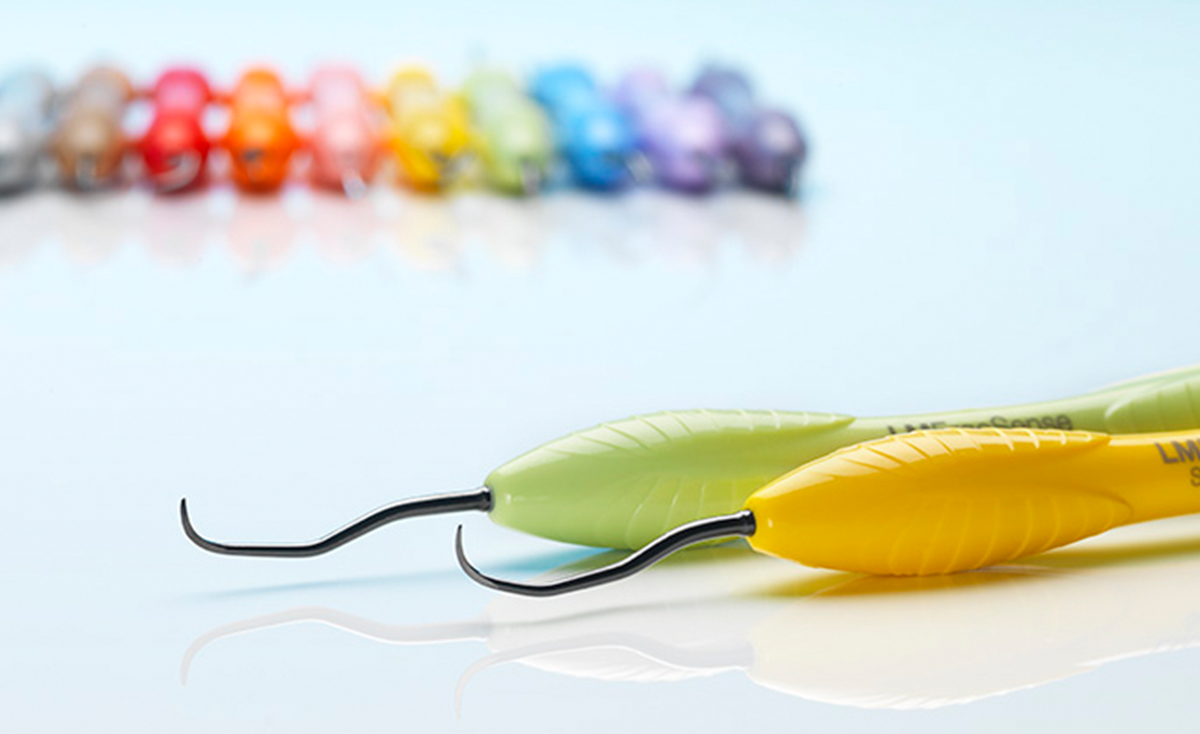 WORK COMFORTABLY
With unparalleled wear-resistant edges that effortlessly shave off every last bit of calculus, less force is needed when scaling. The result is easier, more comfortable scaling for both the clinician and patient. Also, because SharpDiamond instrument tips maintain factory edges and remain sharp for the duration of its lifespan, clinicians can stop worrying about all the issues related to sharpening, once and for all.
THE PINNACLE IN HANDLE EVOLUTION
Feel the difference in your grip both while working and at the end of your day. Lightweight, elastic, and thicker contoured, ErgoSense handles are ergonomically designed to offer the most comfortable grip and exceptional control even in wet environments. To ensure optimal rigidity and tactile feedback, LM's proprietary metal core runs through from tip to tip. LM's metal handles are wrapped in durable, medical-grade silicone that comes in a variety of colors for at-a-glance identification, and won't change through repeated cleaning cycles.