Product Details
Light Weight. Just 0.38 pounds in total.
Adjustable Top Strap. Supports weight of shield on top of head and reduces side head squeezing.
Adjustable Back Strap. Rotates to accommodate all hair styles (pony tails, buns) and head shapes.
Open Top. Naturally vents heat and reduces feeling of claustrophobia.
Complete Splatter Protection. Tested in lab to CSA Z94.3 and ANSI Z87.1 coverage standards (The Loupe Shield's extra high visor provides equivalent splatter coverage to hard top shield).
Ergonomically Shaped Visor. Does not hit chest or shoulders. Allows for free head motion.
Splash Coverage Tested to International Standards.
Tested to CSA Z94.3 and ANSI Z87.1 face shield coverage standards.
Authorised for sale by Health Canada and under FDA EUA.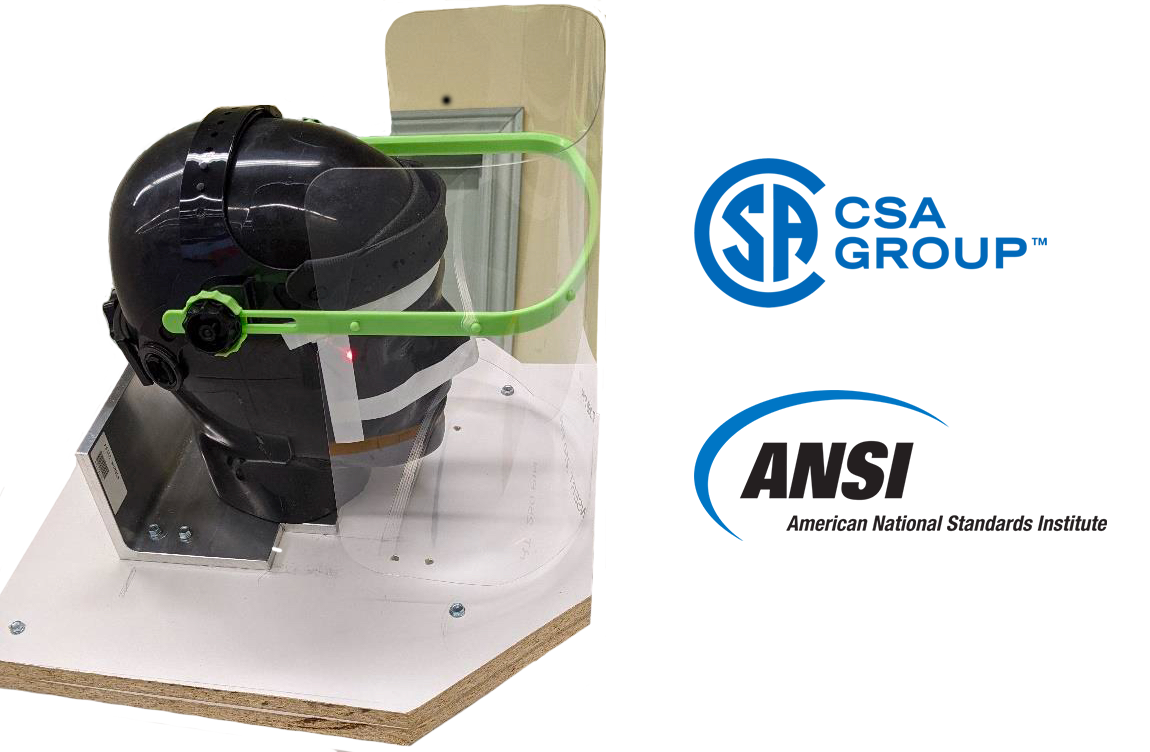 Nano Surface Optical Visor
Lasts 4+ months under normal daily use. (Together let's save our planet from PPE waste)
Unreal optical clarity. (≧97% of light passes through vs 80% for normal PET)
Virtually zero reflection and bright spots on visor. (Reflects ≦1% of light)
Hardness coating for scratch resistance (resistant up to 2H pencil hardness)
Superior resistant to chemical cleaning. Say goodbye to degradation and cracks. (Tested for: Glass Cleaner, Alcohol, Acetone, Kitchen Cleaner 5% aq.sol. NaOH 1% aq.sol, NH4OH 3% ap.sol, HCI 3% aq.sol. )
Measurement
Dimensions are shown in mm.

Videos
Revolutionary Optical Technology.
10x Less reflection 97% Light transmission
Slides Forward to Spaciously. Fit all Sizes of Loupes and Light
8 cm Max. clearance
Designed by a Dentist and a Dyson Engineer
After 5 months, and 58 prototypes, the Loupe Shield is finally here. Designed by Canadian periodontist Dr. Scott Yamaoka and his son Zach.
Cleaning and Disinfecting
Easy On, Easy Off