KITS
GOANYWHERE SERIES
Access the most areas with the least number of instruments.
Simplify your current tray set-up while maximizing procedural efficiency and effectiveness. GoAnywhere kits are ideal for new practitioners, temps, clinicians looking for a "starter set", or pracitioners who foot the bill for their own instruments and want the best value without compromising performance and comfort. Whatever your situation or preference, GoAnywhere kits offer the best treatment experience and outcomes for both clinician and patient.
With the GoAnywhere kits, enjoy:
Increased efficiency
Shorter appointments
More comfortable scaling
More thorough cleaning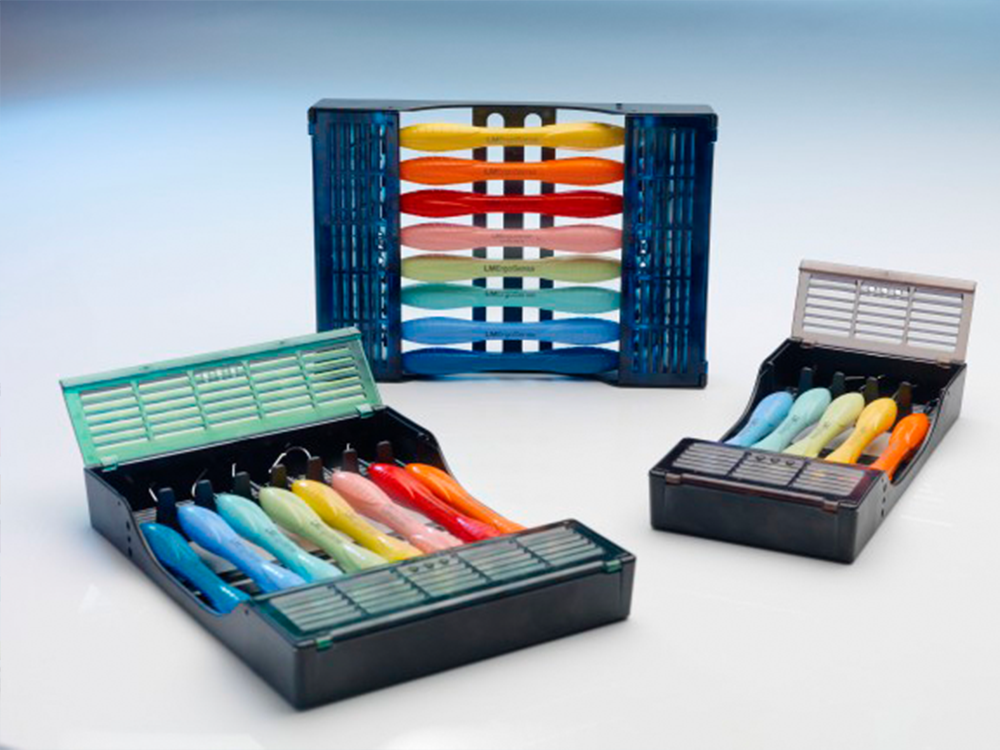 CASSETTES
EVOLUTION SERIES
Protect your investment. Extend the life of your instruments.
Unlike heavy stainless steel cassettes, LM-Servo E cassettes are conveniently lightweight and easy to handle and transport. Made of autoclavable, high-quality resin, LM-Servo E cassettes are extremely durable and will stand the test of time and cleaning. The patented design of LM-Servo E's safety shields not only protect instrument tips, but also protect users from accidental pricking injuries during the maintenance cycle. The cassette keeps instruments from puncturing the sterilization pouch, so sterility is more likely to be assured. Option for tagging with RFID chips to enable full traceability is available.